Events
Due to our regular meeting facility being closed during the COVID-19 social distancing, our August 20, 2020 meeting will be held at the American Legion at 110 N Front Street, Rockwood.  The meeting will be held from 6 to 9 p.m., beginning with a pot luck dinner at 6 and guest speaker, Rep. Kent Calfee, at 6:45.  The guest speaker will be followed by a regular meeting of the Executive Committee.  All are welcome to attend and encouraged to bring friends.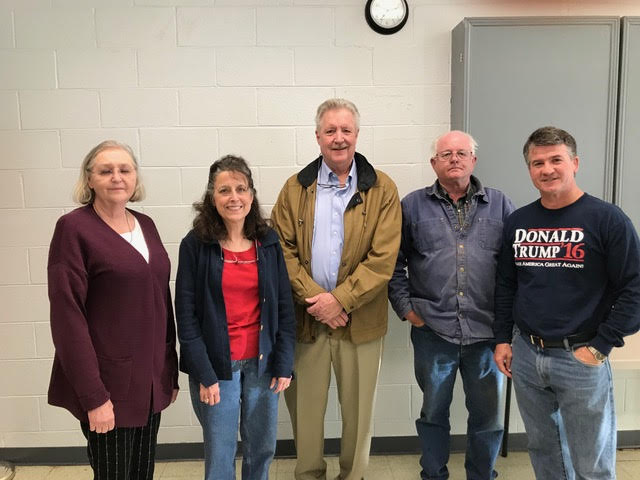 Our Executive Board
Our executive board was elected on April 15, 2019.
From left to right: Ann Davis, 1st Vice Chair;  Beth Sams, 2nd Vice Chair; Jack Warner, Special Projects; Henry Redman, Asst. Treasurer; Darrin Mossing, Chairman.  Not Shown:  Rhonda Mossing, Secretary; Hannah Smith, Treasurer.
Learn more about our chapter