Events
Due to our regular meeting facility being closed during the COVID-19 social distancing, our June 25, 2020 meeting will be held at the American Legion at 110 N Front Street, Rockwood.  The meeting will be held from 6 to 9 p.m., beginning with a pot luck dinner at 6 and guest speakers at 6:45.  The guest speakers will be followed by a regular meeting of the Executive Committee.  All are welcome to attend and encouraged to bring friends.
2020 TRUMP DINNER
Please Join Us
Thursday, July 23 at 7 P.M.
at
The Barn at Maple Ridge
109 Gallaher Road, Kingston
Tickets are Limited so Reserve Early
To Reserve Tickets, email or call:
Rhonda Mossing, 865-603-5097
rhonda.mossing@gmail.com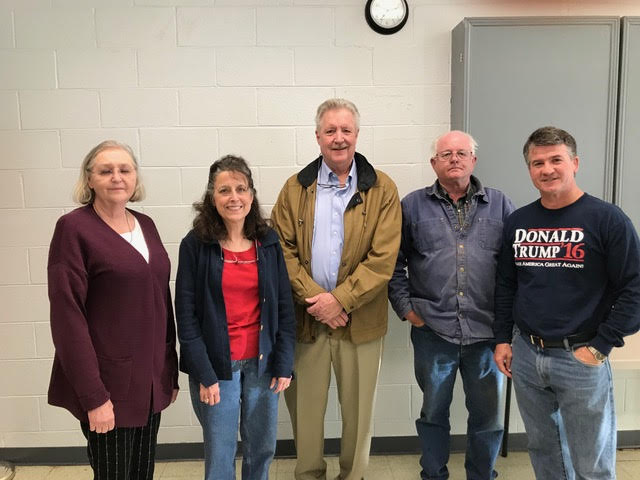 Our Executive Board
Our executive board was elected on April 15, 2019.
From left to right: Ann Davis, 1st Vice Chair;  Beth Sams, 2nd Vice Chair; Jack Warner, Special Projects; Henry Redman, Asst. Treasurer; Darrin Mossing, Chairman.  Not Shown:  Rhonda Mossing, Secretary; Hannah Smith, Treasurer.
Learn more about our chapter